Home Roots Foundation supports primary and secondary education in Haiti by helping to pay for tuition, supplies, uniforms, and tutoring for students in our two partner schools. We have also awarded scholarships to some students not part of our partner schools to enable them to attend school. The problem is too many students in Haiti simply cannot pay tuition regardless of how low it is. For too many families it is an issue of bare survival with no funds available for uniforms, shoes and other school related expenses. It is then unsurprising that Haiti has a high rate of illiteracy. Moreover, many students start school but must stop going very early during their primary years because of lack of money to pay tuition and school supplies. In high schools, it is common to find overflowing classes. Many of these students can be in their twenties as some had to stop going to school due to lack of funds.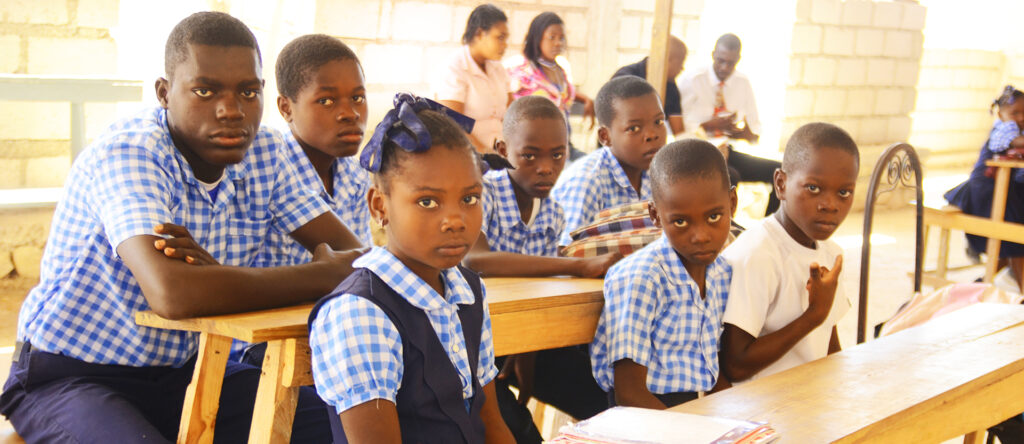 Institution Mixte Source Divine
Although it ended up opening late in September 2018, Institution Mixte Source Divine was right in time for many parents with tuition of only $38 to $95 for the school year. The school is in the very impoverish town Titanyen. Tuition was set low to attract the families unable to pay for existing area schools. Yet, many families are still struggling to pay the tuition. Some parents were keeping their children home because they could not afford the cost of uniforms, shoes and supplies. Having learned this, we vowed to do everything we could to prevent financial burdens from being a barrier to education for students attending the school.
College Les Sophos d'Haiti
Les Sophos opened in 2016 in the Siloe neighborhood of Delmas. However, the school began experiencing financial difficulties and was in danger of closing. Many students would be left unable to attend other schools which are priced higher. We decided to help the school to prevent it from closing and the negative consequences to the students and families. Like Source Divine, Les Sophos has incomplete construction and insufficient and inadequate resources. The school currently has 150 students; it is expected that more students will attempt to register with the school for the new school year starting September 2019. Tuition ranges from roughly $88 to $205 for the year. This amount is inadequate to pay for salaries, yet tuition cannot be raised since some families struggle to pay the current tuition cost.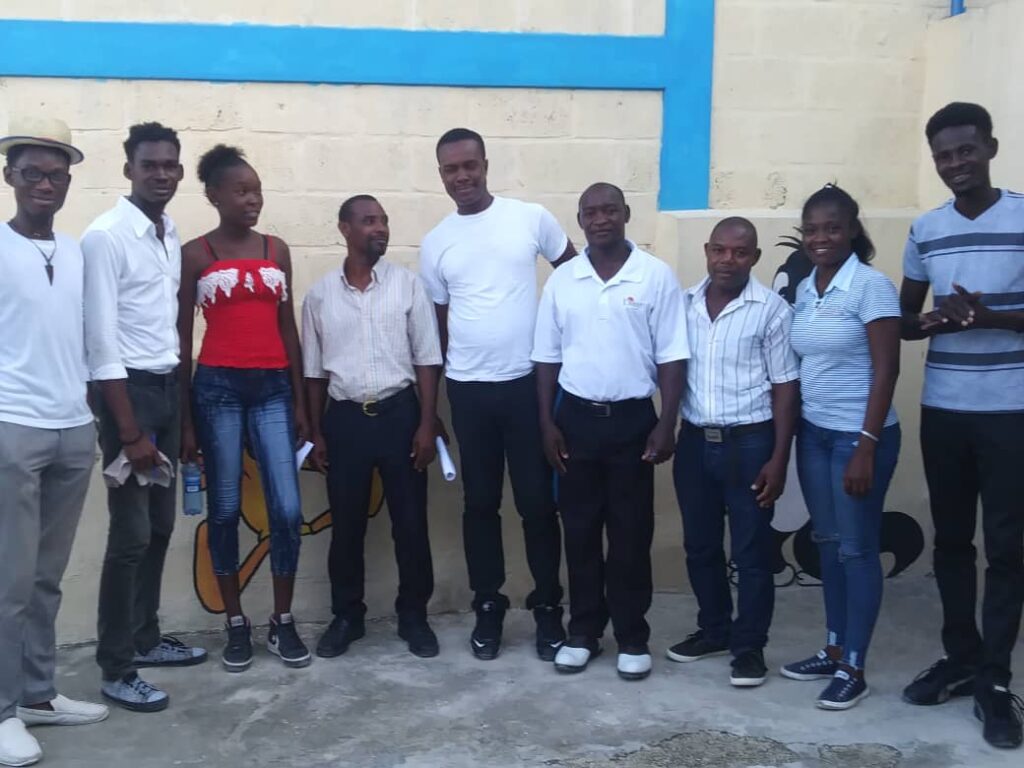 Speak English Together Club (SET-Club)
Speak English Together Club is an informal school which teaches kids English on Thursdays and Saturday mornings for free. The curriculum includes both written and verbal testing. This is done through traditional classroom instruction, books, videos, and movies. Besides teaching English, SET-Club also exposes students to other cultures (mainly USA).SET-Club was founded by Herold Morvan and his team on February 13, 2016. The idea for this came about because Herold had a strong desire to help his country and increase opportunities for young people.