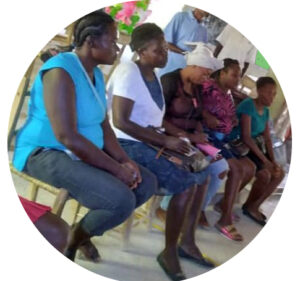 Women's Empowerment
The Women's Empowerment Program works to improve the socio-economic status of women.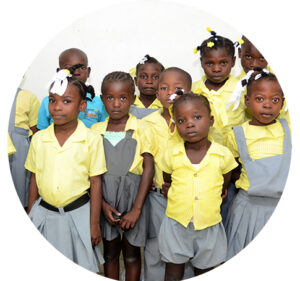 Education For All
The School Support Program helps pay for tuition, fees, tutoring, supplies and uniforms.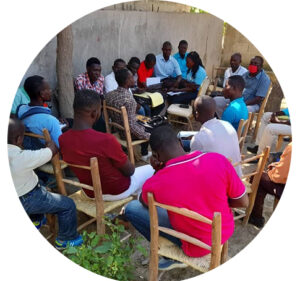 Improving Agriculture
The Farmer Training Program helps farmers increase yield, improve animal husbandry, and gain more income.
Home Roots Foundation was first incorporated in 2003 in Washington, D.C. and became inactive during the financial crises of 2008. After a 2018 trip to Haiti, Home Roots was reactivated and began work in the country. In Haiti, our approach is to partner with local populations to design community-led programs. We work primarily in the areas of education, women's empowerment, and agriculture. In education, our goal is to remove money as a barrier for children to receive a quality education. We work to provide help with tuition, books, fees and uniforms. Currently, we partner with two schools (located in Titanyen and Delmas) to provide access to education. In late 2018, we also ventured into agriculture by planting rice in the Artibonite region because we wanted to see what it would take to feed the students.
We have since partnered with local farmers in Jean-Rabel, Croix-des-Bouquets and Belle Fontaine, courtesy of our grassroots activities. We are working with over a dozen organizations through our Farmer Training Program to provide farmers with training (with help from partners) to improve crop yield and animal husbandry practices, access capital, and increase income. In 2020, we started The Women's Empowerment Program which has provide grants to several women to start microenterprises. This program was in response to many women expressing their desire to start a business and be independent. We are currently working to scale up existing projects to reach more people and change more lives. We seek partnerships with Haitian groups, government agencies, businesses and other nonprofit organizations to facilitate our work.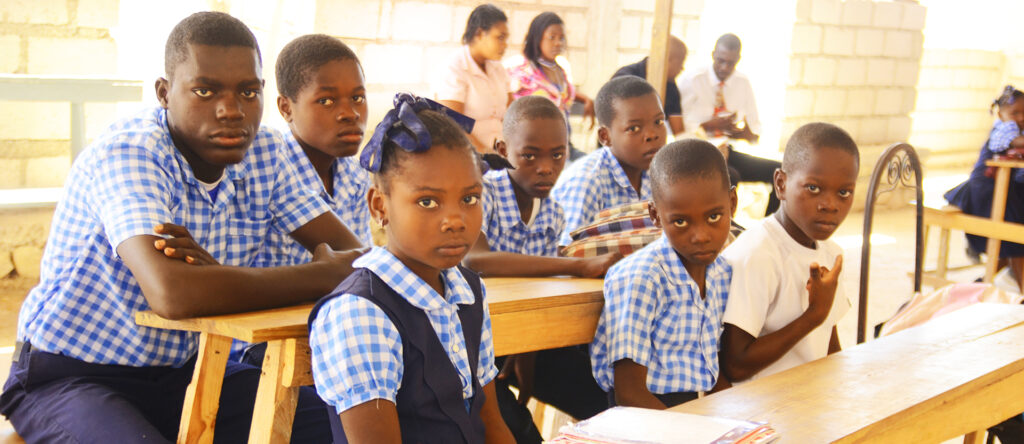 Home Roots Foundation is a grassroots community organization dedicated to improving the educational, economic, social, and civic development of communities we serve in Haiti.
Our vision is enhancement of the lives of poor marginalized groups globally through education, economic upward mobility, fostering civic engagement and the empowerment that results from self-advocacy. We work at the grassroots level with the Haitian people so they can help guide our projects to best reflect their needs. We support children by providing access to schools and education through partnerships with existing schools. We want schools to have computers, teach digital skills, teach English, provide tutoring, introduce STEM curriculum and prepare students for a 21st century economy. We want to provide lunch to our students eventually.
Many students come to school without eating breakfast and the school days are made short for the younger kids so they can go home to eat. The number of street children have increased since the earthquake of 2010 and Hurricane Matthew. These children are subject to abuse. We must do more. Women, girls and youth in many societies throughout history have not been valued. Poverty can affect women disproportionately.
Therefore, we have awarded grants to women to start microenterprises and we are developing the Women's Goat Program for rural women.
In Home Roots Foundation, women are found in important leadership positions because we work to improve the status of women in Haitian society. From our board of directors to programs we undertake; we practice our vision of equality and respect for all. All members of society should have a voice in the social planning and policies that impact our lives. Community building must be inclusive. Marginalized and historically discriminated groups in a society should also be in positions of leadership. Only then can their interest be fully represented.